HOW is it almost Halloween already? It feels like we blinked and completely transported in time! If you're feeling spooked about how to get your home ready for Halloween, fret not. There are infinite possibilities, no matter what your style. Here are a few home décor ideas that are all treats, no tricks.
1. Contemporary
Pumpkins, haunted houses, candy – these are just a few of the words that come to mind when you think about Halloween. Try these simple ideas that are not only easy to accomplish but will yield eye-catching results:
Skip carving your pumpkins this year. Instead, pick up some spray paint and give them neutral hues like white or coffee. Or use stencils to add patterns like spider webs and display them near your bookcase or hearth.
Coffee table books are always a fantastic contemporary choice. Choose a few haunted tales and arrange them in the center of your table.
Add candles and seasonal flowers to a wall mantel or an accent table.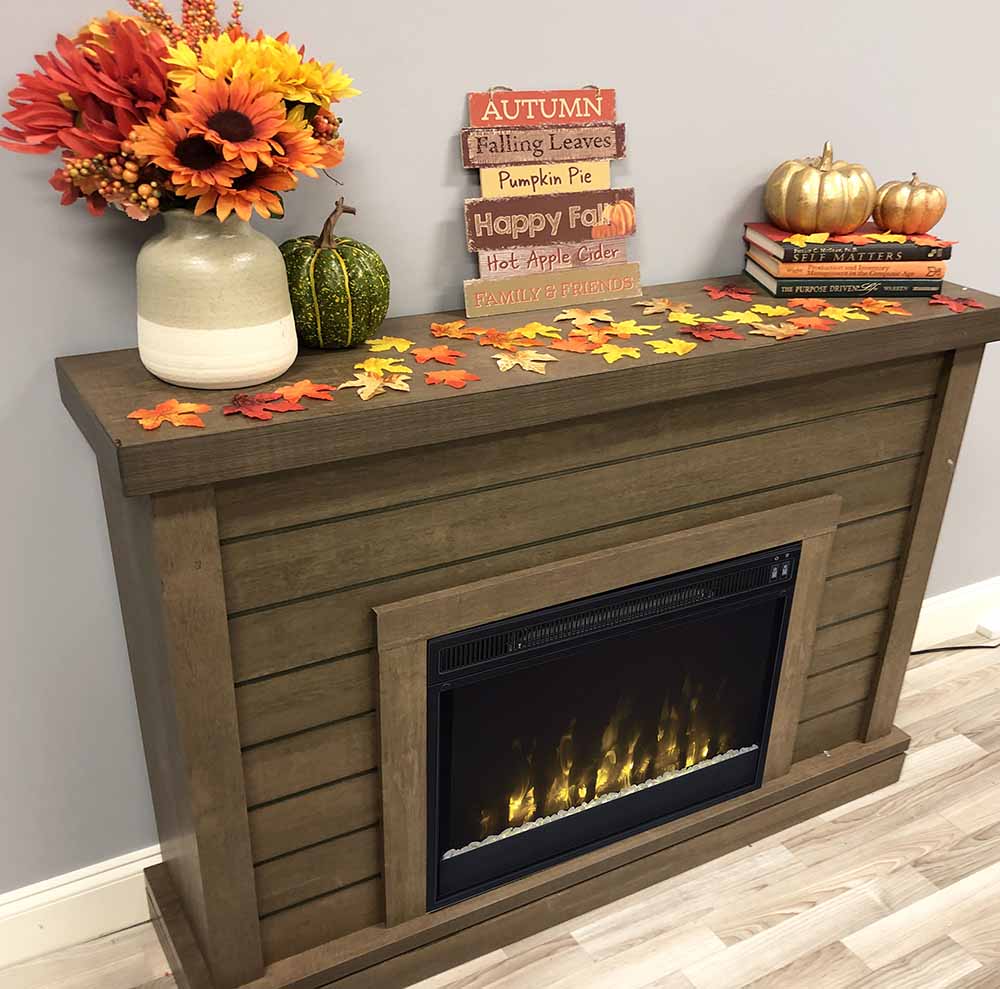 2. Boho
Add originality to your space with Mother Nature! For example, get the kiddos to gather twigs, sprigs, pinecones, and leaves from your backyard for a DIY center piece. All you need is a large vase! Collect all the leaves, branches, and natural flowers into a beautiful fall arrangement. Place your creation next to your outdoor sectional, like this beautiful piece from kathy ireland® Homes and Gardens, pictured below: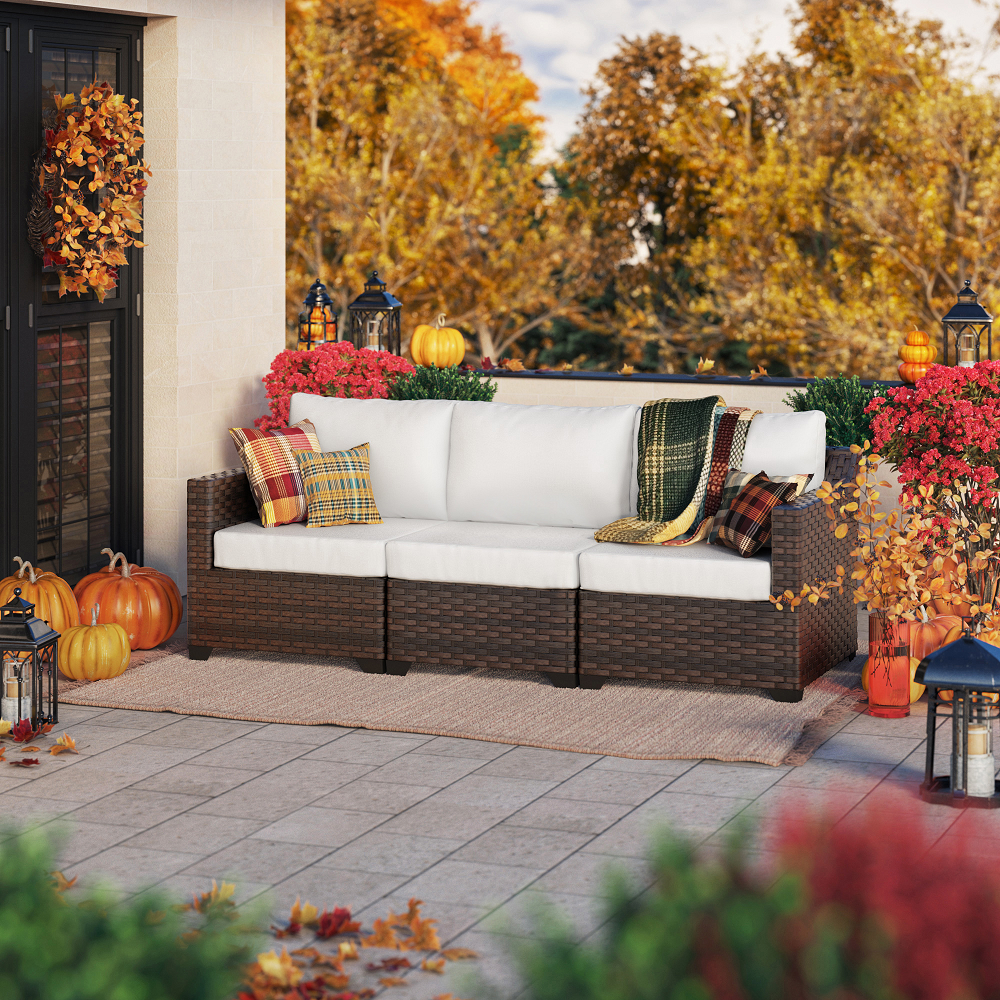 3. Elegant
Sometimes, the best way to decorate for Halloween is to simply make subtle changes around your home: place autumnal throw pillows on the sofa, add a pumpkin spice oil diffuser in the kitchen, and display a stylish glass jar filled with candy on the kitchen island. Our favorite way to set the scene? Mood lighting. Along with homemade jack-o-lanterns, integrated electric fireplaces give off an ambiance that perfectly complements the season.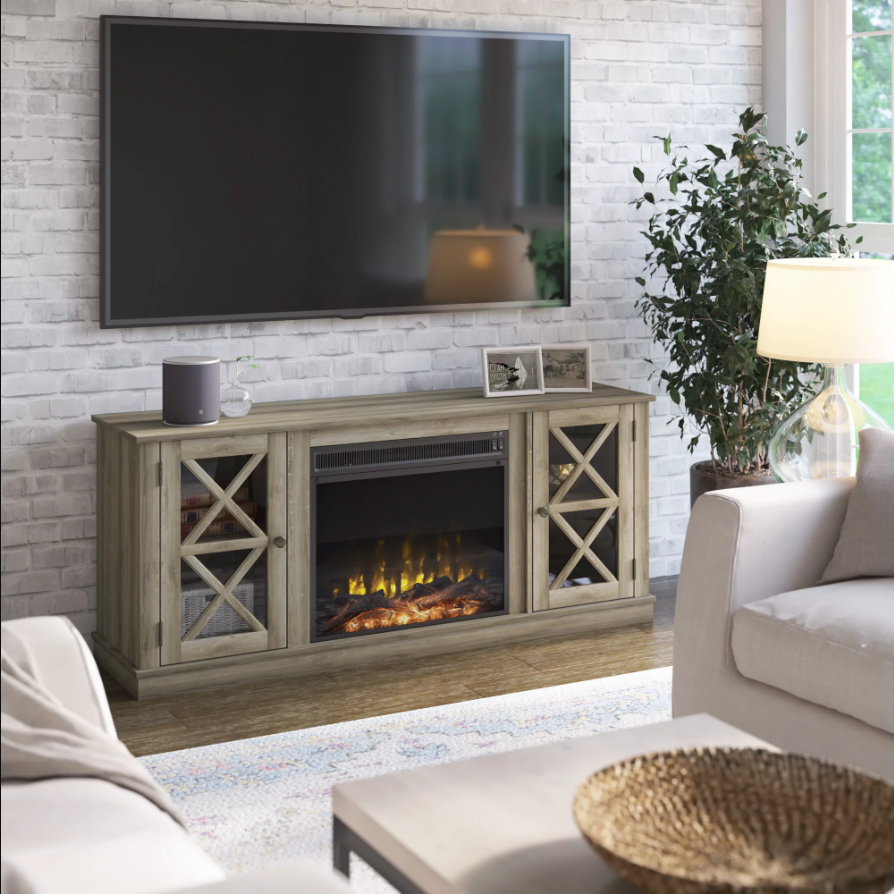 4. Kid-Friendly
If you have little ones at home, it's safe to say that they're already running around in their new Halloween costumes. Make their experience even more exciting by decorating with fun inflatables for your yard. From giant pumpkins to cute ghosts, they'll be sure to fill their hearts with Halloween-induced wonder.
Another kid-friendly idea is to decorate your TV stand with their favorite Halloween characters. Or, for a fun activity, have them draw a spooky monster and set it inside a wide picture frame. That way, you have original Halloween art that the kiddos can immediately show to your guests in the family room!
5. Spooky
If you can't get enough of haunted houses and scary movies, this aesthetic might be for you. Break out the black lace curtains, spray fake spider webs onto the walls, and add skulls that can hold your favorite candles.
6. High-Glam
Sparkling, bedazzled décor certainly has its place during the Halloween season. From gem-studded pumpkins to dried flowers, you'll have no trouble glamming up your sideboard or dining table. If you're not sure where to start, consider the following ideas:
Rose gold, chrome, and brass candelabras or napkin holders add a perfect touch
Replace the faux greenery from your favorite vases and replace them with dried roses to create a spooky centerpiece.
Create a haunted tablespace with deep red dishes and black goblets for a wickedly good dinner party (bonus if you fill the goblets with dry ice!).
Get Ready for Halloween with Twin Star Home
By implementing any of these looks to your space this fall, you and your loved ones are in for a Halloween you'll truly never forget. Want to stay up-to-date with the latest styling tips and tricks? Don't forget to visit our blog page!