Is your entryway ready for fall? From swapping out the sandals for boots to preparing for the holiday season ahead, your entryway is about to see a lot of action. And since your entryway sets the tone for the rest of your home, it should be outfitted with home furnishings and décor that can handle the demands of the season and bring out the best in your interior design. Here are just a few suggestions from Twin Star Home on how to upgrade your entryway with pieces you'll love this autumn and all year long!
Décor to De-Clutter Your Entryway
There are few things more powerful than a first impression. And your entryway is the perfect opportunity for a good one since it's the first thing friends and family will see when visiting this season! Home furnishings that can keep your home organized and eliminate clutter will make a big impact that's positive. However, active kids, pets running around, and heavy entryway foot traffic can be a challenge, to say the least. But choosing the right pieces can create an inviting, chaos-free entryway in a flash.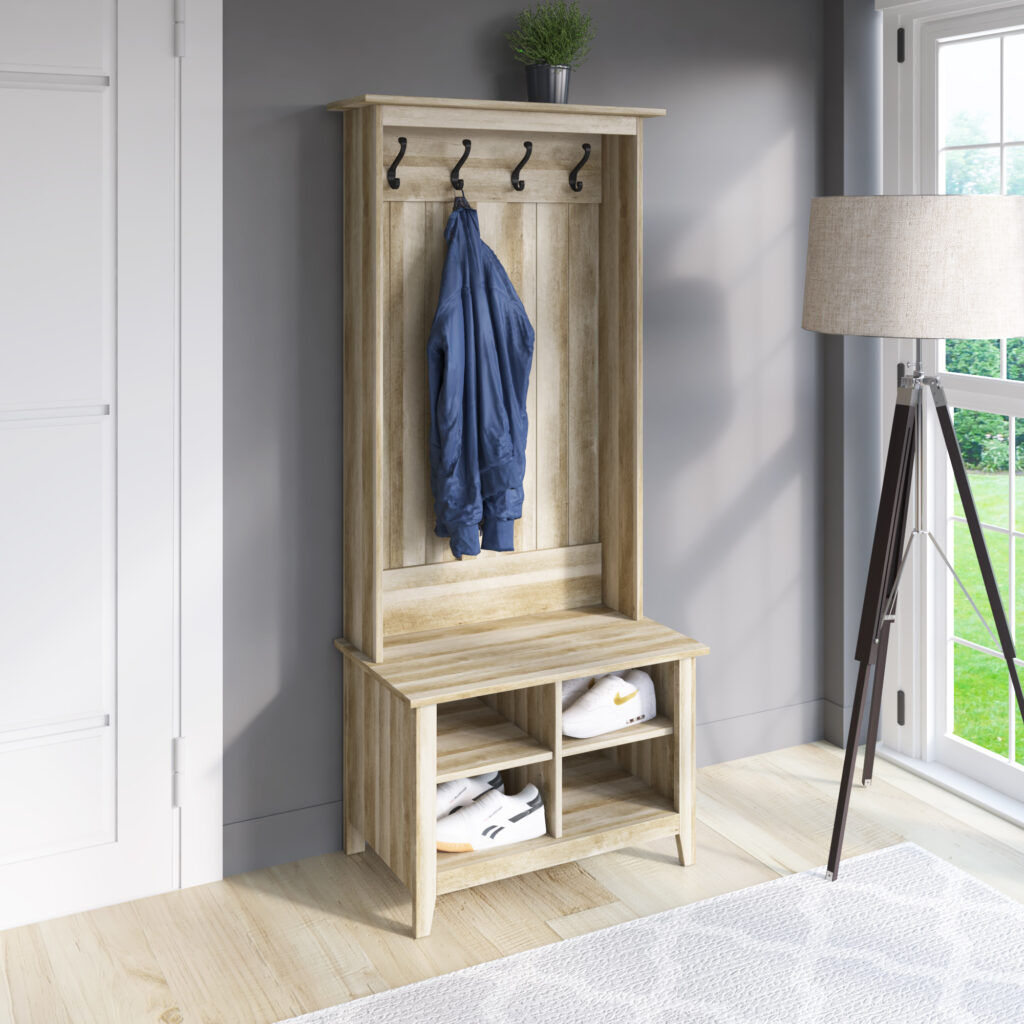 The front door is our last stop before leaving home in the morning and the first place we see when returning. Therefore, it's common for families to store sneakers, boots and slippers in the entryway. To corral these items and bring order, a storage bench with hall tree like this one is the perfect front door addition. Its removable horizontal storage dividers allow you to stow shoes of all sizes. You can neatly store everything from your children's sneakers to your spouse's snow boots – plus hang coats and sweaters, too! This piece will also enhance any trendy modern farmhouse, coastal cottage, or even boho décor.
Prepare Your Entryway for Any Occasion
Between Halloween and Thanksgiving, the coming holidays are definitely one of the best parts of the fall season. Whether you've curated a beloved collection of decorative accents handed down through the family or you're a DIY maven looking for the best autumn crafts to create and display, your entryway is the perfect place for home furnishings that showcase your décor. However, functionality for your everyday routine is still important. This is where the right console table can make a world of difference.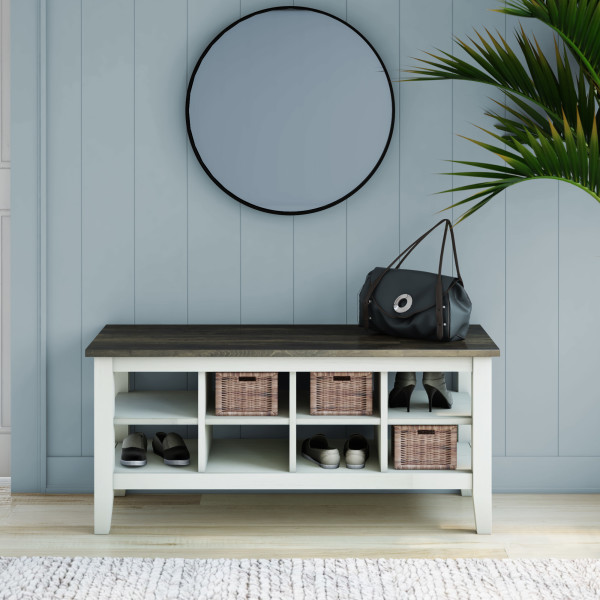 Something with a sleek, classic look like the one above offers a sophisticated focal point for your entryway and an ideal canvas for changing up your décor whenever the mood suits you. This one is spacious enough to create dazzling seasonal displays while being handy for day-to-day use at the same time. This console table is useful for more than transforming your entryway to welcome guests. Use it in any room of your home as a sofa back, writing desk, gift table for parties, and more.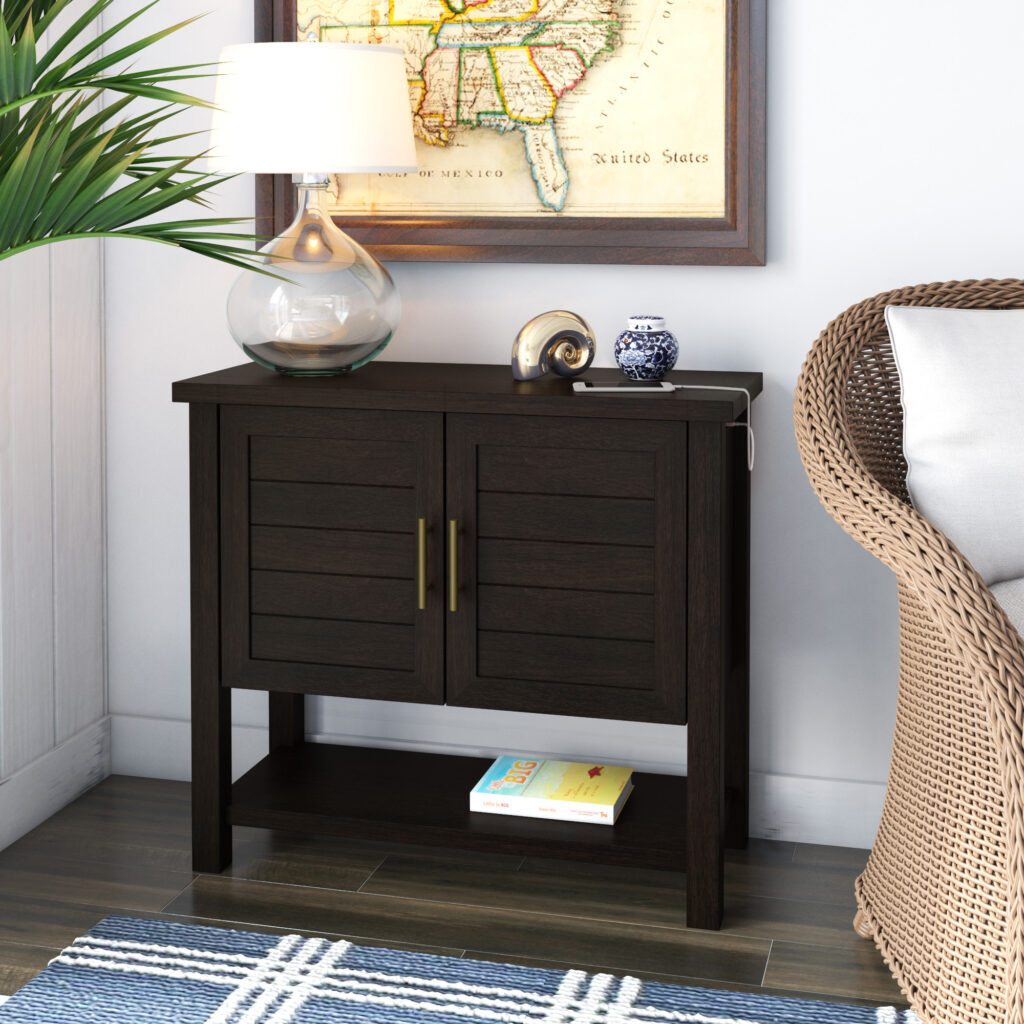 If you are looking for just a bit more storage in your foyer, this console table from Home Depot boasts similar features in addition to having two drawers and another surface that can be decorated (you know, if you really want your entryway to be extra this season). Store tape, zip ties, extra hooks or other decorating essentials in the spacious drawers. Meanwhile, the lower shelf is a perfect place to put decorative pumpkins, ghoulish skeletons, or a cornucopia! The two built-in 2.4-amp USB ports only add to your Halloween décor. Use them for playing spooky sound effects on speakers or plugging in creepy lighting. On the other hand, you can illuminate your entryway with trendy Thanksgiving decorations that will make all of your guests thankful that you are hosting this year's feast.
Perfect Your Entryway with Twin Star Home Furnishings
No matter which furnishings you require to complete your entryway, tasteful choices from Twin Star Home can help keep you get organized, stylish and ready to host all the season's best celebrations. Browse our online selections today to for more home furnishings and inspiration for the living room, office and beyond.