New year, new space, new you. There's something about the first few months of a new year that gives us a fresh promise of change and experimentation. Or maybe it's just the fact that winter = more time inside = the desire to zhuzh things up a bit. Whatever your reason, we've got our eye on the latest trends for 2023 that are sure to inspire your living space style.
Groovy, Baby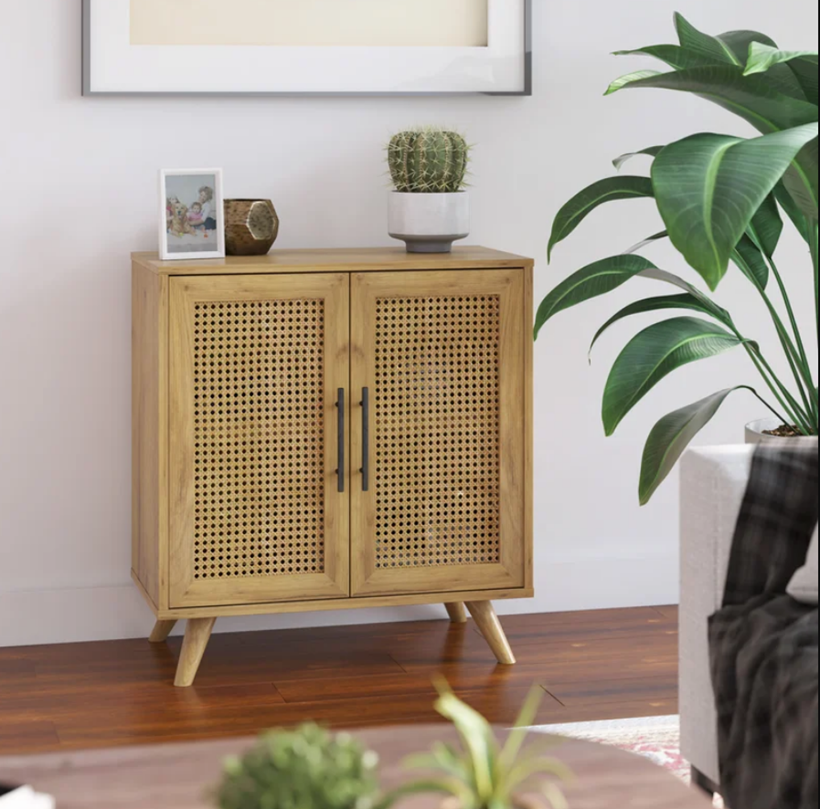 A favorite rule about fashion and style…it's cyclical! For example, in the 90's everyone was bringing back updated styles of the 60's. This year, we're giving the 70's a "far out" upgrade. If you're not quite ready to make a larger purchasing decision, like a brand-new couch or sectional, we recommend keeping your recliners and sofas and elevating your space with something like this accent cabinet, pictured above.
More Mix, Less Match
A big theme for 2023: mix it up! Home décor experts say that this year is all about creating funky, eclectic spaces. Award winning designer Michel Smith Boyd advises, "I like pattern mixing in rooms the same way I do in fashion…As long as the patterns relate, compliment and evoke joy, I'm all for it." Don't be afraid to group together contrasting elements as well, like a metal coffee table next to a wood TV stand.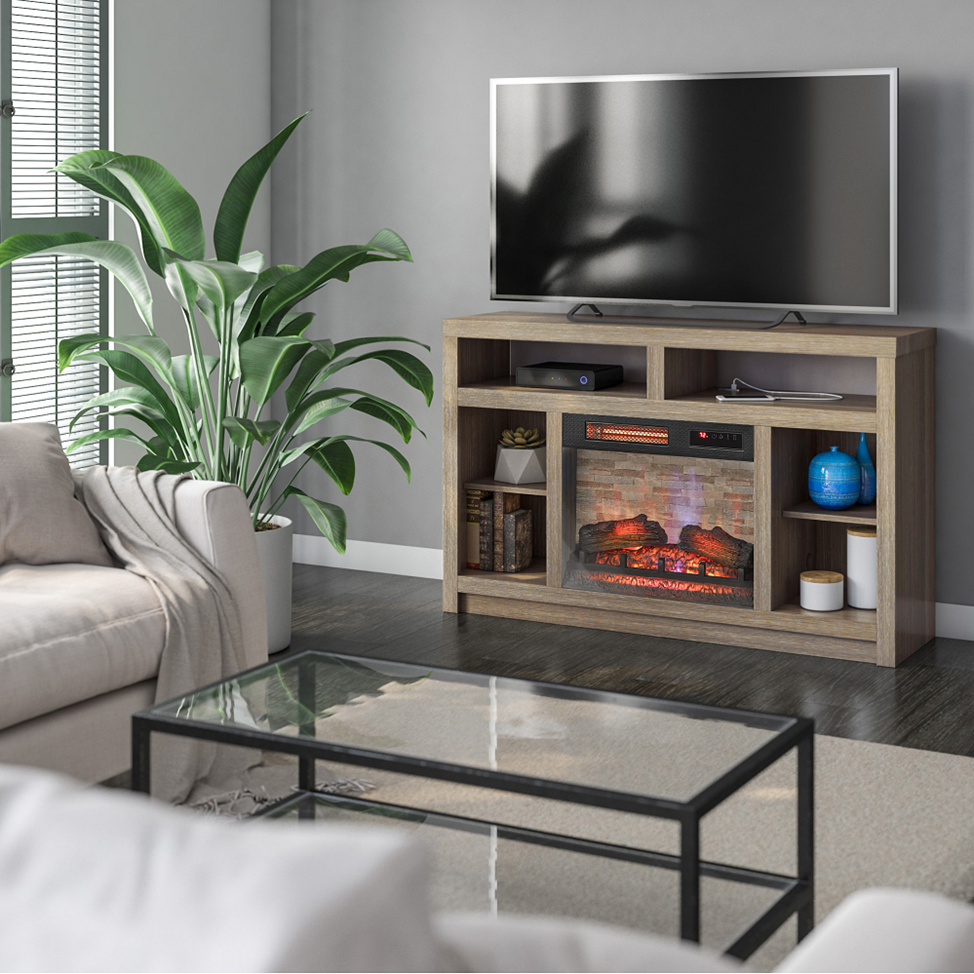 Use vintage-inspired pieces with warm, earthy tones to decorate your TV stand. The goal is to invoke an atmosphere of artistic, hand-made individualism (which is consistent with the 70's inspired trend we mentioned before).
Round It Up
Another big trend we're seeing for 2023: rounded shapes and softer edges. Think curved sofas, plump vases, and arched entryways. If you like this trend but don't have time for a project, we suggest adding an accent cabinet (or two) that showcases rounded edges or panels, like this style pictured below: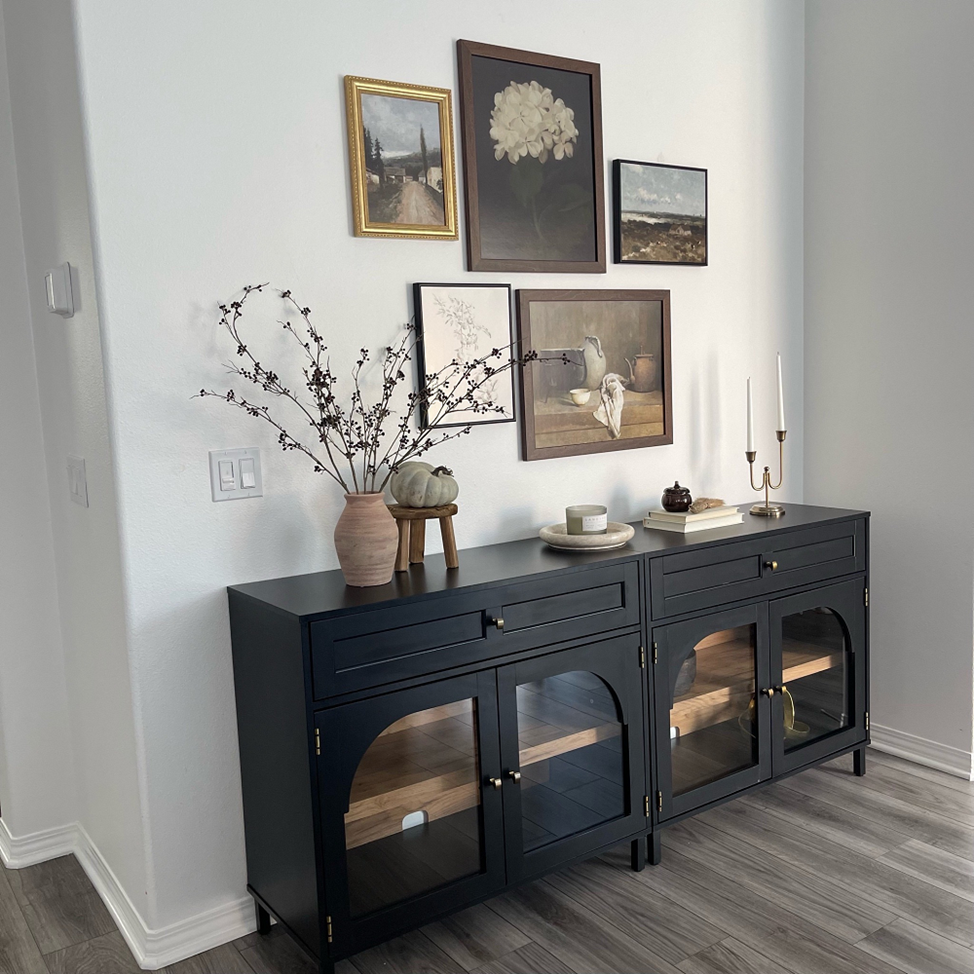 Color Trends for 2023
Award winning interior designer and color queen Rachel Moriarty says, "The more fun I have, the better it turns out!" so don't be afraid to play with color!! For 2023 we are predicting two major color themes: for those who are into minimalism, brown tones are going to be a big hit this year. Raw-edge tables in warm maple finishes, golden brown couches made from soft leather, and mahogany cherry colors (like our mid-century modern TV stand pictured below) are extremely popular color choices that show no end in sight.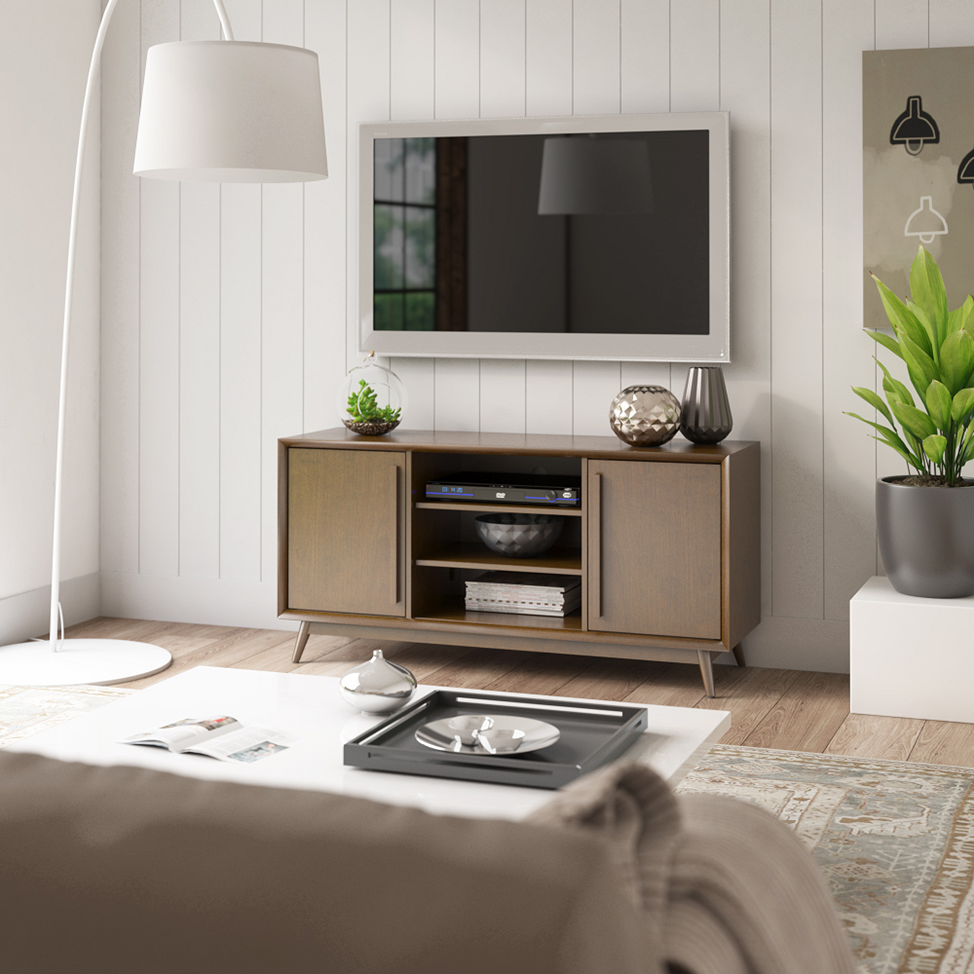 If you want to explore a different color palette, then rich, luxurious hues are also going to be a hot-ticket item. Jewel tones are having a moment, so look into colors like dark emerald-green, obsidian, and deep navy, like our latest sideboard featured below.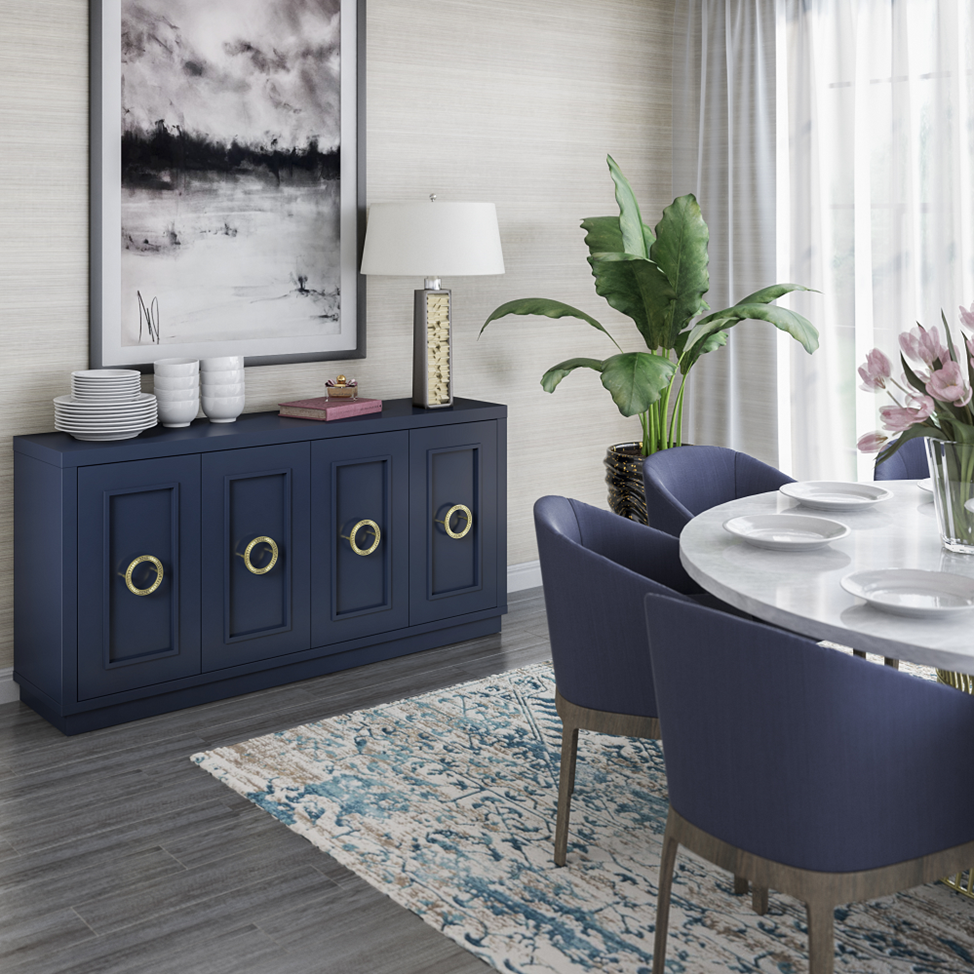 We love this look for several reasons: the statement hardware plays into the curved/round style we mentioned before, the color is super flattering, and the sideboard itself is very versatile. It can be used as a buffet table for your dining room or as a supportive TV stand in your living room. Helpful cut-outs in the back panel keep cords organized and tangle-free.
Your Taste Is Always in Style!
The most important style tip is finding whatever speaks to you and makes you feel happy. Home décor is about expressing yourself and that is always in, in our book. For more ideas on how to make your home feel like you, check out our other blogs at twinstarhome.com.