Turkey, stuffing, mashed potatoes and gravy, followed by sweet, sweet pumpkin pie. The classic Thanksgiving dinner. Whether you follow this exact formula or you have your own recipes, Thanksgiving = ultimate comfort foods. But that doesn't mean they have to be boring! If you need a quick, last-minute side dish that's extra special, check out these recipes that'll have them begging for more.
Thanksgiving Side Dish #1: Whipped Potatoes with Horseradish
If your family's Thanksgiving favorites include mashed potatoes, you can give them what they love this year, but with a little extra kick. This recipe for whipped potatoes found at bon appétit has just the right amount of horseradish to give it a unique flavor without overpowering the palate. Your guests may not know your secret ingredient, but they'll know something about these potatoes is more exciting than the ones you usually serve.
What you'll need:
2 tablespoons melted unsalted butter, divided
1 stick of unsalted butter (1/2 cup) at room temperature, cut into 1-inch cubes
2-1/2 pounds of russet potatoes, peeled and cut into 2-inch pieces
4 ounces of cream cheese at room temperature, cut into 1-inch cubes
2 tablespoons prepared horseradish
2/3 cup warmed whole milk
Freshly ground black pepper
Approximately 2/3 cup of loosely packed minced scallions (white and pale-green parts only)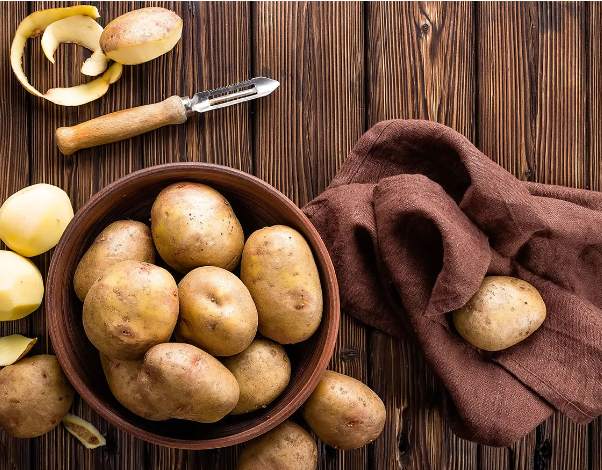 How to prepare:
Put the potatoes in a large pot and make sure they are covered by about an inch of cold water. Add a pinch of salt and bring them to a boil. Reduce the heat to medium-low and cover the pot with a lid, making sure to place the lid slightly ajar to let some of the steam out. Simmer for about 20 minutes or until the potatoes are tender.
While the potatoes simmer, prepare an 8" x 8" x 2" baking dish by brushing it with 1 tablespoon of melted butter. Preheat the oven to 350 degrees.
Drain the potatoes and return them to the pot. To remove excess moisture, stir and shake them over very low heat. Use a handheld potato masher to coarsely mash the potatoes, and then use a mixer to blend in the chopped stick of butter a little at a time. Blend in the cream cheese in a similar fashion, and then mix in the horseradish. Gradually add milk as you blend the mixture to make it light and fluffy (4 to 5 minutes). Season with salt and pepper to taste.
Stir in the scallions and transfer to your prepared baking dish. Drizzle with the remaining tablespoon of melted butter and sprinkle with paprika. Bake the potatoes uncovered for about 40 minutes or until the top is golden and the potatoes are heated completely.
If it's more convenient, you can prepare the potatoes the day before Thanksgiving, chill them in the baking dish and then heat and serve. If using this method, you should add 10 minutes to the baking time.
Baked Artichoke Hearts for Thanksgiving
Tired of green bean casserole? Try this recipe for baked artichoke hearts from The Life Jolie.
What you'll need:
3 packages of frozen quartered artichoke hearts, thawed
2/3 cup seasoned bread crumbs, divided
1 cup Romano or Parmesan cheese, divided
2 teaspoons garlic powder, divided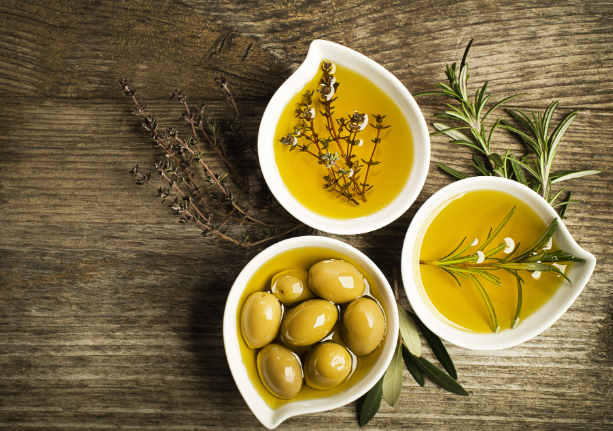 How to prepare:
Grease an 8″ x 8″ or 9″ x 9″ baking pan and preheat the oven to 350.
Boil the artichoke hearts for 3 to 5 minutes. Drain them well and pat them dry with paper towels.
Mix the bread crumbs, cheese and garlic powder together, then divide the mixture into two equal amounts and set aside.
Arrange half of the artichokes in a single layer in the bottom of the pan and top with half of the bread crumb mixture. Add a second layer of artichokes followed by another layer of bread crumb mixture.
Poke holes around the top using the back of a spoon, and drizzle with water. Lightly drizzle with olive oil.
Bake for 30 to 40 minutes.
Need More Inspo?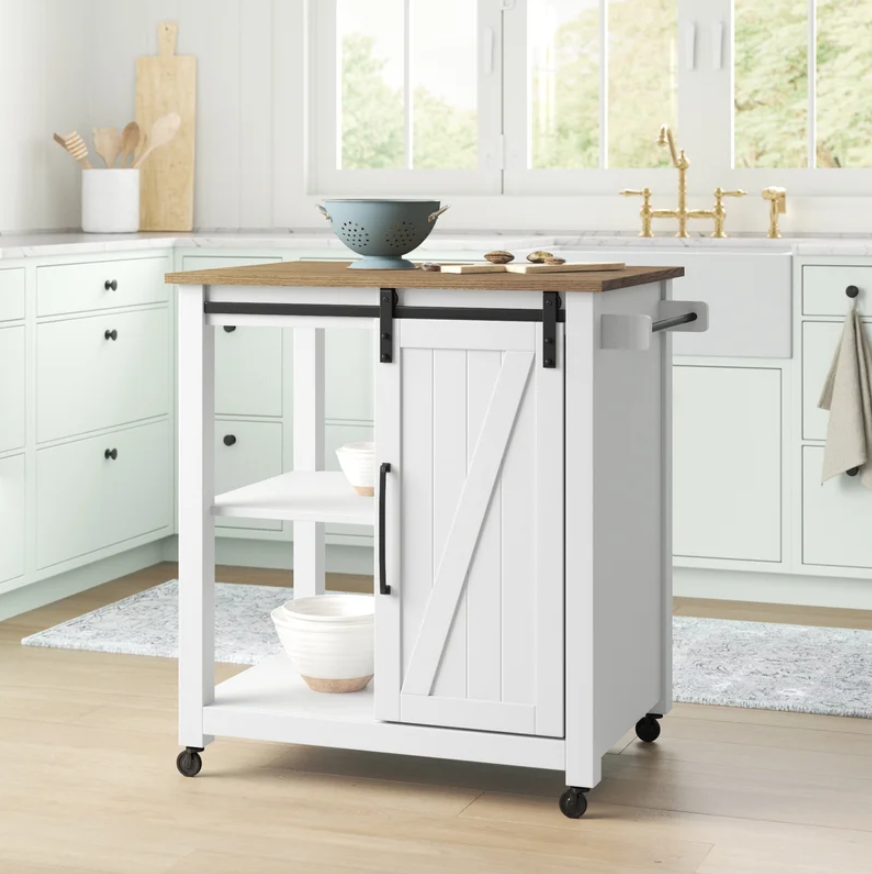 Now that you have the perfect side dishes for your Thanksgiving feast, you might be noticing your dining areas could use a little refresh. If you're looking for fashion and function for your next holiday gathering, why not consider a new sideboard or a kitchen cart, like this one pictured above? With our wide selection of styles, you're sure to find something to match your personal taste. Check out our blogs for ideas and inspiration this holiday season!