How many times have you thought, 'Wow! This gift would be perfect for my significant other!' only to find they already bought it for themselves? That's why we decided to create the ultimate gift guide this year. From thoughtful presents that make the home extra special to necessary products that save time and energy, our gift guide for 2023 will have them saying, "Oh my goodness, you shouldn't have!"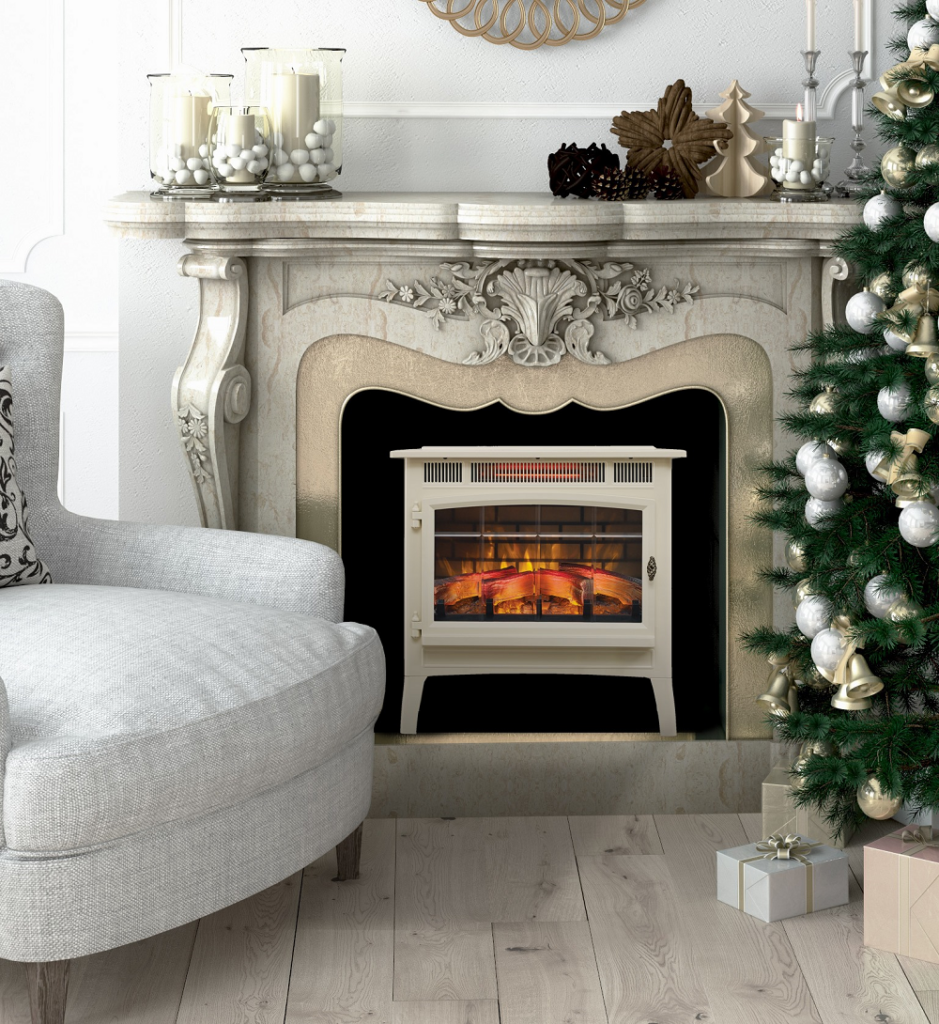 Gift Guide Idea No. 1 – duraflame® 3D Infrared Electric Fireplace Stove Electric Heater
For those who need a cozy spot to warm their feet, this duraflame® 3D Infrared Electric Fireplace Stove with Remote Control is a double winner: it provides up to 1,000 square feet of supplemental heat and can reduce the gas bill during those chilly winter months. Plus, it was picked as the Best Overall Electric Fireplace Heater by thespruce.com.
For the outdoor chef in your life, this set has the complete package: the water-resistant grill cover is designed to handle all the elements and comes with a stainless steel spatula, tongs, and grilling fork. They'll be so thankful, they just might cook you a meal on the spot!
Gift Guide Idea No. 3 – Accent Pillows
For those who need a little extra pizazz, these colorful accent pillows are just the ticket. In playful prints like After Party Flamingo and Lilac Festival, these soft pillows make for a festive atmosphere, whether it's in the living room or out on the patio chair.
Gift Guide Idea No. 4 – Golf Cart Enclosure
Be it rain or sun or sleet or hail, nothing can stop the avid golfer in your life from having the best time out on the links! This two-person golf cart enclosure comes with all the essentials: water-repellent fabric, super-clear windows, and zippered panels for easy club storage.
Gift Guide Idea No. 5 – TV Stand with Electric Fireplace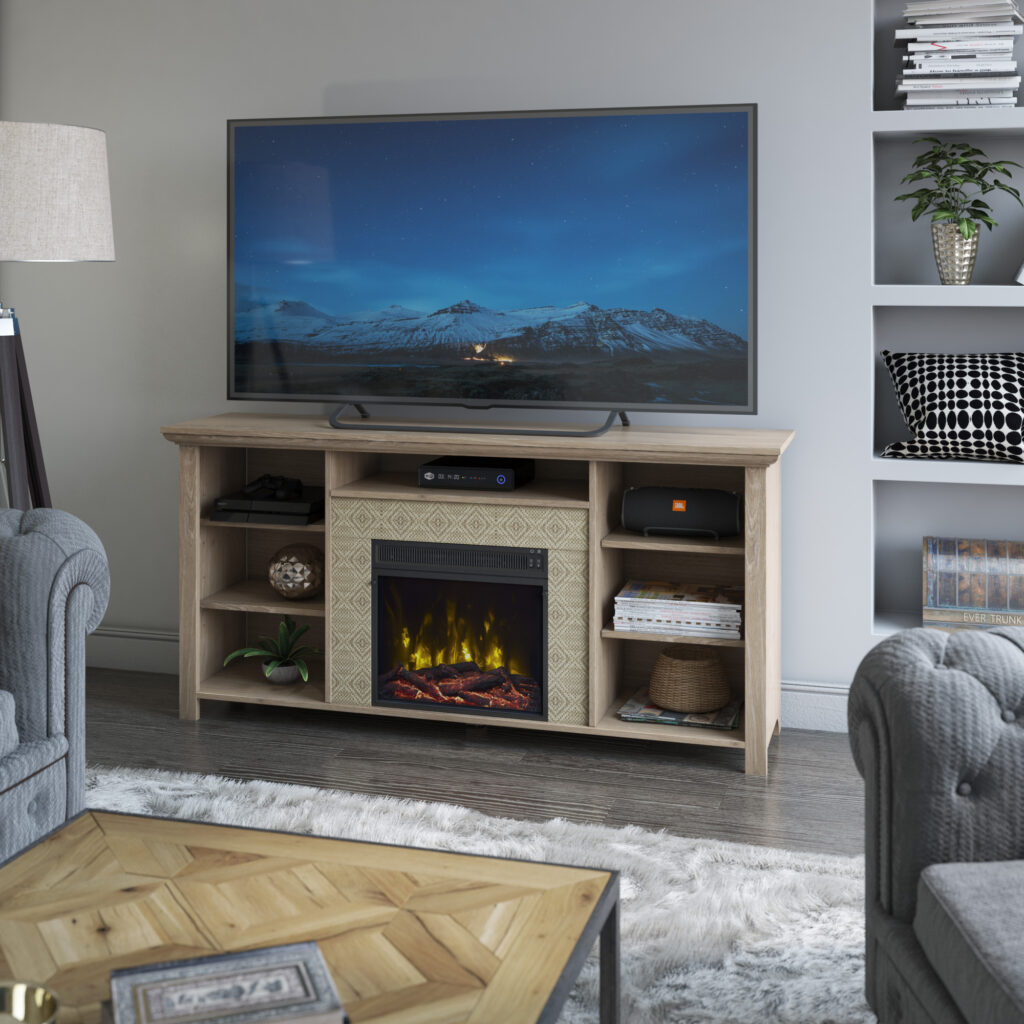 Make movie nights extra cozy with a TV stand with electric fireplace, like this one pictured above. Featuring a flame effect that can be used with or without heat on any time of year, these beautiful TV stands add a luxurious touch to any space. A cozy fireplace makes for a relaxing atmosphere, whether it's watching a show or chatting with friends.
Gift Guide Idea No. 6 – A Comfortable Hammock
Designed with durability and style in mind, the Vera Bradley + Classic Accessories hammock is perfect for kicking back and lounging wherever and whenever the weather allows. The water-resistant fabric ensures you'll never have to worry about the weather or small spills. And with our warranty program, you'll feel more relaxed than ever before.
Gift Guide Idea No. 7 – A Sleek Car Cover
This is a fantastic gift for your car enthusiast. Not only does it protect autos from those rainy days outside, but it also keeps cars, trucks, and SUVs clean in a dusty garage. The cover's soft lining is gentle on all car surfaces and the elastic hem provides a snug, custom-like fit.
Gift Guide Idea No. 8 – A Standing Desk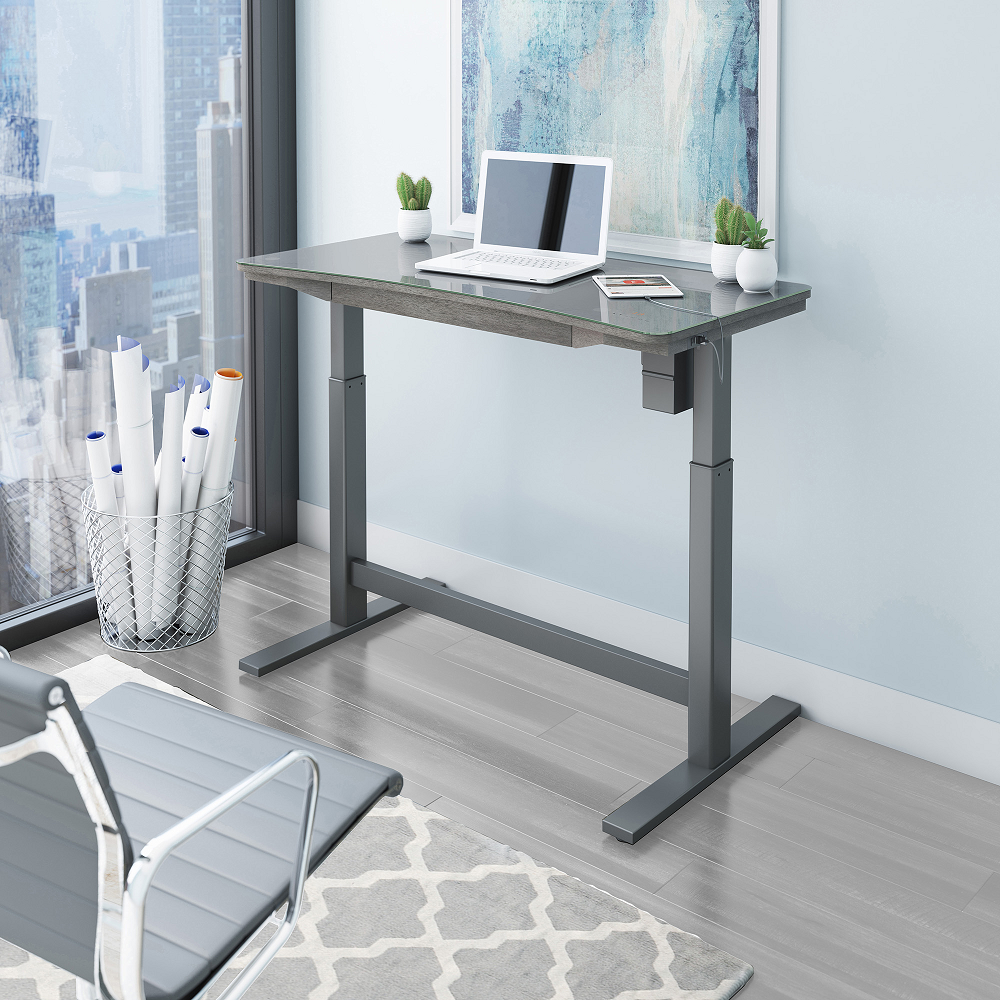 This thoughtful gift is ideal for anyone who needs to update their home office. These standing desks allow for more movement, better posture, and are ideal for reducing back pain during a longer workday. The best part? You can program different height settings for extra convenience and charge multiple devices at the same time.
Gift Guide Idea No. 9 – A Handy Kitchen Cart
This gift is a must-have for anyone who loves to host gatherings. It's so charming you might need to get one for yourself, too! With plenty of space for displaying appetizers and extra storage, this handy cart can be rolled anywhere for maximum efficiency. Place it next to the kitchen or dining room for guests to help themselves while you fix the main course nearby.
Gift Guide Idea No. 10 – A Gorgeous Makeup Vanity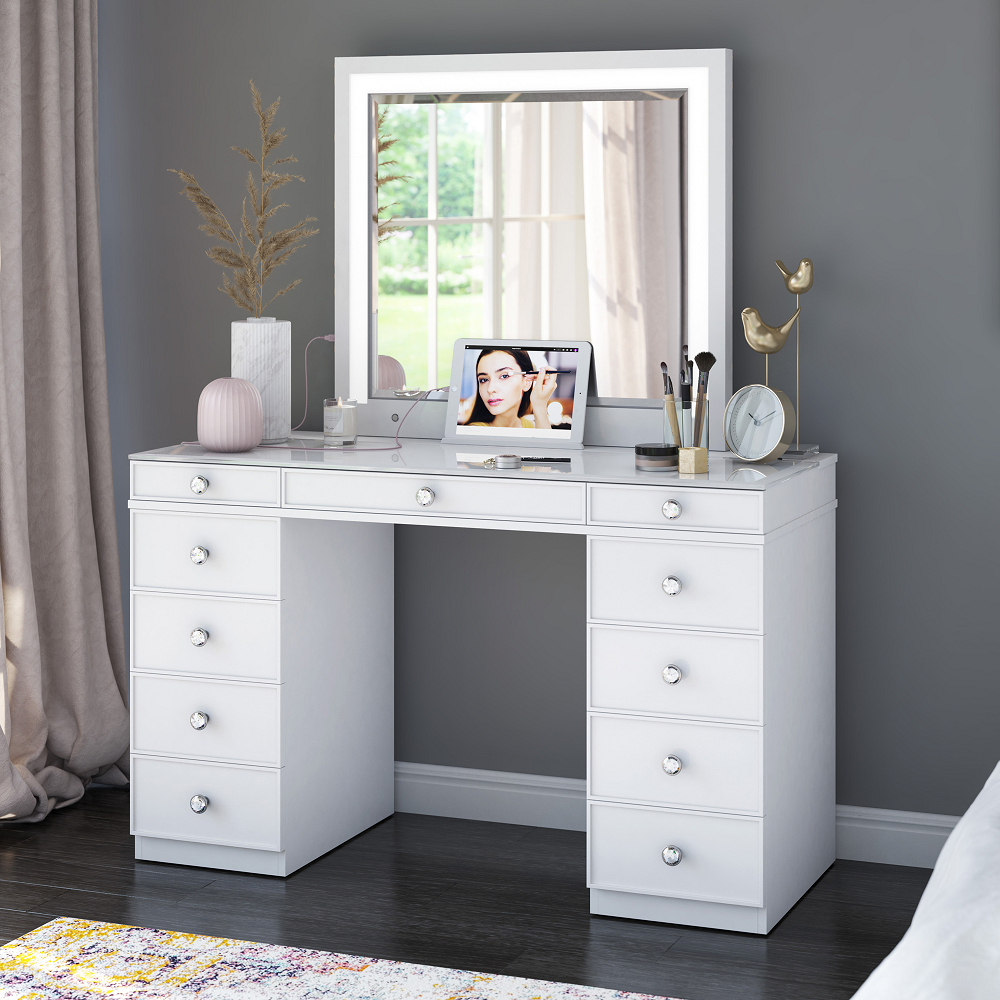 With its sleek lines and multipurpose design, this vanity enhances any area. We especially love how the tiered storage in one drawer keeps smaller items like lipsticks and mascaras in place so they're easy to find. A tablet holder in front of the vanity's mirror means you can chat on a video call or try a new tutorial while you're getting ready.
For more ideas and inspiration, be sure to read our latest articles!